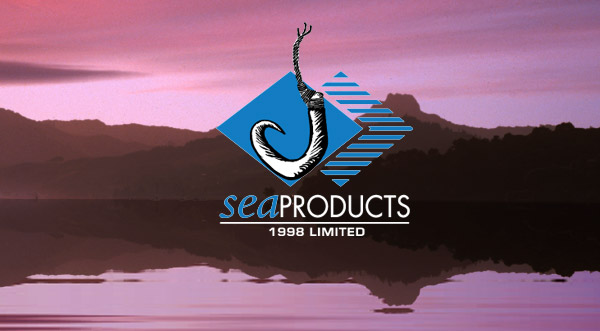 Sea Products New Zealand
Greenshell™ Mussels
Sea Products sources Greenshell™ Mussels from leases at 6 different growing areas in the Coromandel Peninsula and Waiheke Island.
We supply live and frozen wholeshell mussels to various international and domestic markets.
Sea Products Mussels Ltd processes mussels to packaged frozen halfshell for export in a new factory adjacent to Sea Products plant in Auckland.
We have a very consistent supply from a variety of sources. The quality of our Greenshell™ Mussels is exceptional.
Growing Areas
We have mussel growing locations where the sheltered waters and remote locations of the farms allow the mussels to be harvested with excellent condition of the meat and clean cosmetic appearance. The mussels are grown on leases at Waiheke Island, Kopake Island and Rabbit Island in Coromandel have a reputation for being the highest quality mussels in New Zealand. This is particularly important for us, as currently our main supply is for wholeshell 'live' markets where the visual appearance of the Mussels is of paramount importance.
Click for Map of Mussel growing areas
Packaging
We package various ranges of size and quantities and this largely is dependent on customer requirements.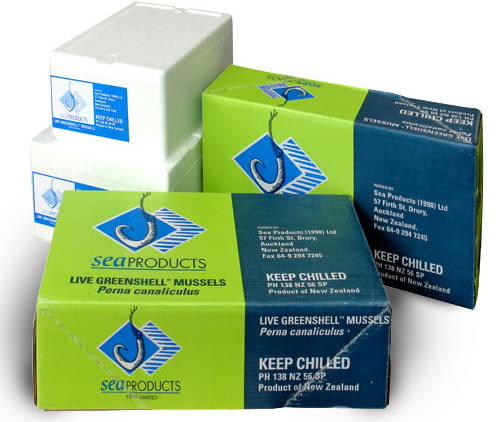 Mussel Farm, Coromandel Penisula

Harvesting Mussels

Harvesting Mussels

Sorting Mussels on barge

Barge heading to Te Koumu from farm

Sea Products transporter on Te Kouma dock

Unloading Barge, loading transporter on Te Kouma dock
Mussel Facts:
They filter water (up to 100 liters a day!)
Mussels get food from water.
Easy to feed, Mussels can find 20 million edible tidbits to graze on in just a liter of seawater.
The Ancient Greeks used to eat Mussels as a mild aphrodisiac.