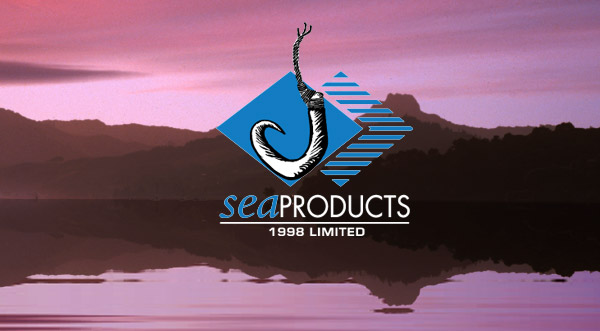 Shellfish Recipes
A small collection of some of our favourite recipes for Mussels, Cockles & Pipis
Mussels:
---
Mussels with White Wine & Garlic
INGREDIENTS
1.5kg scrubbed mussels
125ml white wine
3-4 garlic cloves, peeled & crushed
125ml fresh cream
Freshly ground black pepper
Handful chopped parsley
METHOD
Combine mussels, wine, garlic and pepper in microwave-proof dish, cover and microwave for 8 minutes on high or until shells open.
Uncover carefully, strain liquid and save. Add cream and parsley to saved liquid and cook for 1 minute uncovered on high.
Pour liquid over mussels and serve immediately with crusty bread.
---
Chilli Mussels
INGREDIENTS
2 kg live fresh mussels
2 tins peeled tomatoes
3 small hot chillis or add chilli sauce to taste
1 tspn of olive oil
3 cloves garlic, chopped
coriander & parsley, chopped
METHOD
1. Puree tomatoes and add chilli sauce and garlic to taste

2. In a very hot pot add 1 teaspoon of olive oil

3. Add mussels, cover and cook for 2 – 3 minutes until mussels open and flesh is firm

4. Pour off three quarters of the juice and add the sauce, coriander and parsley Simmer for 2 minutes

5. Serve in bowls with crusty bread.
---
Mussel fritters
INGREDIENTS
1 cup self-raising flour
Salt and pepper
3 spring onions, finely chopped
¼ cup chopped fresh parsley
500g mussel meat, roughly chopped
3 eggs, lightly beaten
½ cup milk
Olive oil, to cook

METHOD
1. Place flour in a bowl and season with salt and pepper. Make a well in the centre. Add spring onions, parsley, mussels and eggs into the well. Add milk to combine into a thick batter.
2. Heat a little oil in a frying pan and spoon in batter to form fritters. Cook batches of fritters on medium heat for two to three minutes until crisp and golden brown then turn over and brown on the other side until thoroughly cooked through.
3. Repeat making fritters with remaining batter. You can Serve fritters with lemon wedges on the side to squeeze over, if desired.
TIP
Steam mussels to open, then remove the mussel meat and discard the shells. You will need about 1.5kg mussels in the shell to yield 500g of mussel meat.
---
Grilled Mussels with Curry Butter
INGREDIENTS
3 tablespoons softened butter
2 cloves garlic, crushed
1 teaspoon curry powder
1/2 teaspoon ground cumin
1/8 teaspoon salt
1kg mussels, scrubbed and de-bearded
1 cup chopped red pepper
1/4 cup chopped fresh parsley
1 lime, thinly sliced

METHOD
Preheat an outdoor grill for high medium-heat and lightly oil grate.
Whisk together the butter, garlic, curry powder, cumin, and salt in a small bowl.
Arrange four large sheets of tinfoil on a flat surface. Divide the mussels into four even portions and place one portion on each piece of foil. Dot the mussels with the curry mixture. Sprinkle the red bell pepper and parsley over the top of each portion. Top each with lime slices. Wrap foil tightly around the portions.
Cook the packets on the preheated grill until the mussels have opened, 5 to 10 minutes. Discard any mussels which do not open.
Transfer the mussels to small bowls to serve.
---
Steamed Mussels (Serves 4)
INGREDIENTS
2 tablespoons butter
1/4 cup minced shallots
3/4 cup dry white wine
1.5kg mussels, cleaned and de-bearded
1/2 cup chopped parsley
ground black pepper to taste

METHOD
In a medium pot, heat butter over medium heat. Add shallots and saute until translucent.
Pour in wine and mussels. Raise heat to medium/high and steam mussels until shells open, about 5 minutes.
Pour mussels and cooking liquid into a serving bowl, sprinkle with parsley and freshly ground black pepper to taste. Serve immediately.
---
Pipis & Cockles:
Preparation: PIPIS and COCKLES or any other sand burrowing shellfish

Soak pipis in cold seawater for about an hour, or more, so that they expel the bulk of the sand they contain. Remove them to a clean dish. Boil about 2.5cm (1 inch) seawater in a saucepan and place a few pipis at a time to this but remove as soon as they open so that they do not become tough. Drain liquid into cooking water, remove the meat from the shells. After opening pipis, save the liquid used to open them.
---
Pasta with Clams and Bacon
INGREDIENTS
450 g linguine OR fettuccine
2 tbsp olive oil
4 strips bacon, diced
3 to 4 large cloves garlic, finely chopped
1 to 2 dried red chili peppers, crumbled, OR crushed red pepper flakes
900 g littleneck clams, scrubbed
1 cup (250 ml) dry white wine,
1 handful parsley, finely chopped
Salt and freshly ground black pepper
METHOD
Bring a large pot of water to the boil. Cook the pasta according to package directions.
In a large saucepan over medium heat, heat the oil and bacon, stirring occasionally, until the bacon begins to turn golden, 3 to 5 minutes. Add the garlic and chili peppers; cook, stirring occasionally, until the garlic softens, about 3 minutes.
Add the clams and wine, cover and cook until all the clams have opened, 5 to 10 minutes. Discard any clams that remain closed.
Remove from heat, add the pasta and toss to coat with the sauce. Add the parsley, taste and adjust the seasoning accordingly. (You may not need any salt.) Serve immediately